GH2P: Why Keep record of stats in the NBA?
                        For our second genius hour project I decided to research "Why we keep record of statistics in the NBA."
What topic did you research in Genius Hour? & Why did you choose it?
I choose this project in order to improve my basketball knowledge before WAISAL Basketball 2016. I wanted to evolve my knowledge of basketball so that I can read a from the bench or in game who are the threats during offense or defense.
What did you learn?
I learned that statistics are used everywhere to find out opinions, failures and achievements of a NBA player. I mainly learned that statistics are recorded for Coaching & Tactics, Awards, Betting, News & GM/NBA Teams.
Coaching & Tactics are important because coaches use NBA Teams or Players statistics to try and use a formation that might aid their team against and opponent. The also would collect stats in order to see how their own players can improve but seeing their pros and cons. Awards such as MVP, Most Improved Player, etc. are mostly chosen by popularity during that season and a players contributions on the court. Betting in many ways can be negative and positive. It is negative to lose money but positive since statistics can show who has the most chances of winning and having an opportunity to win money. ***Viewers Personal Advice of the Blog Post (at the bottom)***. Sport news channel use a lot of statistics to compare players or teams. They also use a team's or player's statistics and try to find a reason for why they are so powerful or are always on a losing streak. Last but not least General Managers (GMs) look at college and basketball statistics from all over the world in order to see who could be the next prospect and who they should acquire in order to build a winning team.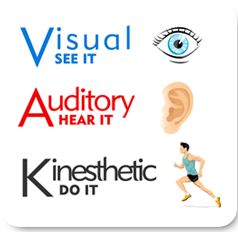 How did that help you grow as a person?
This helped me in many ways such as improving my basketball understandings, presentation skills, math calculations, collecting, analyze and summarize statistics. Feedback from my presentation was what helped me grow as a person the most since now I can improve by not dancing around while presenting and also not going over the time.
What did you do differently on this Genius Hour project than the last one?
The second genius hour there were 2 positive differences that I distinguished that I did not in my first genius hour. Firstly I added GIF s. In the other genius hour I would use a lot of images. GIF s helped me aid the audience with comprehending easier since they only had to do look at the video to get a clearer image. Secondly I had very little text compared to my first genius hour. This time I only added the titles.
How did what you learn help (the world, community, yourself, animals, etc.) in some way? Explain.
What I learned hopefully has helped myself understand some reason of why we use it. I always thought as basketball as a basketball not as a way to measure pros and cons of a player or team. What also surprised me is that American Sports are closely watched in order to help the audience and people who has been in good form lately. I realized that every sport in America use stats since high school sports to measure an ability and potential of a player.
How will what you learn in the next Genius Hour help the world, community, yourself, animals, etc. in some way? Explain.
I am not sure what I will do next but I would really enjoy learning in the Musical (Hip-Hop and R&B) or Political area. What really inspire me was to make a video of the top 10 something where I would post it on YouTube. Even though they are just ideas I think I will stick in the Musical or Political Area. Musical Area because a lot of listen to music and enjoy music but I would admire research about the origins of Hip Hop. Politics has never really been an interest but with all the America news talk about the elections I would want to compare how the USA and Senegal is compared political structure.
Work's Cited
Tipton, M. "The story of the NBA logo". Logo Design Love. logodesignlove.com. 21 Apr. 2011. Web. 9 Feb. 2016
Lawler, R. "NBA gives casual fans and armchair GMs access to the league's entire statistical history". Engadget. engadget.com. 18 Feb. 2013. Web 9 Feb. 2016
Furst, J. "Learning Styles". First Aid For Free. firstaidforfree.com. 11 Jan. 2016. Web. 9 Feb. 2016.
***Viewers Personal Advice of the Blog Post***: Bet at your own risk. Betting can be dangerous at high stake and is addictive.